Hungary
Throughout the entire rule of admiral Miklos Horthy, the Regent of the Kingdom of Hungary, from 1919 to 1944, the two dominant themes of Hungaran public and political discussions had been the Jews and the revision of the Trianon Peace Treaty.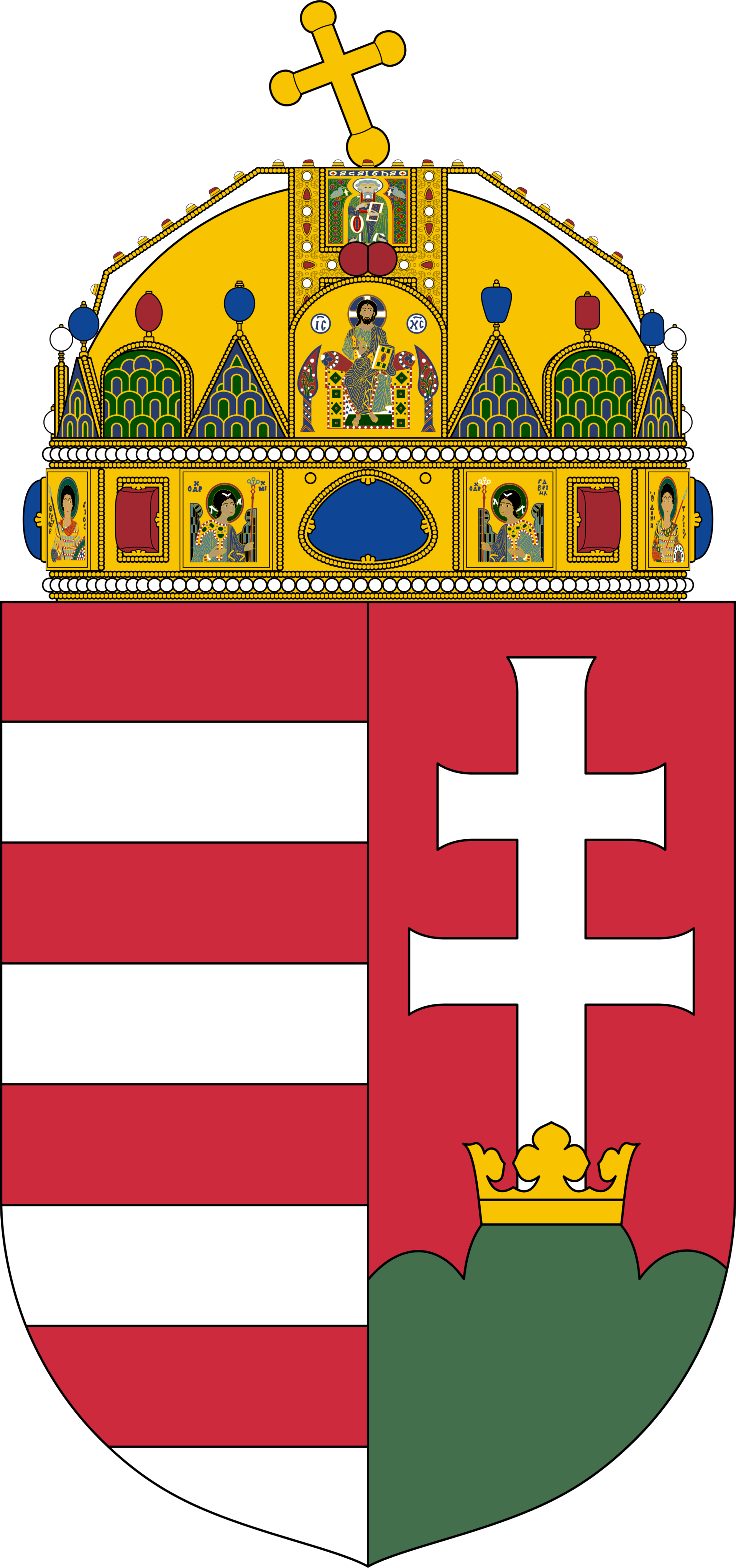 Coat of arms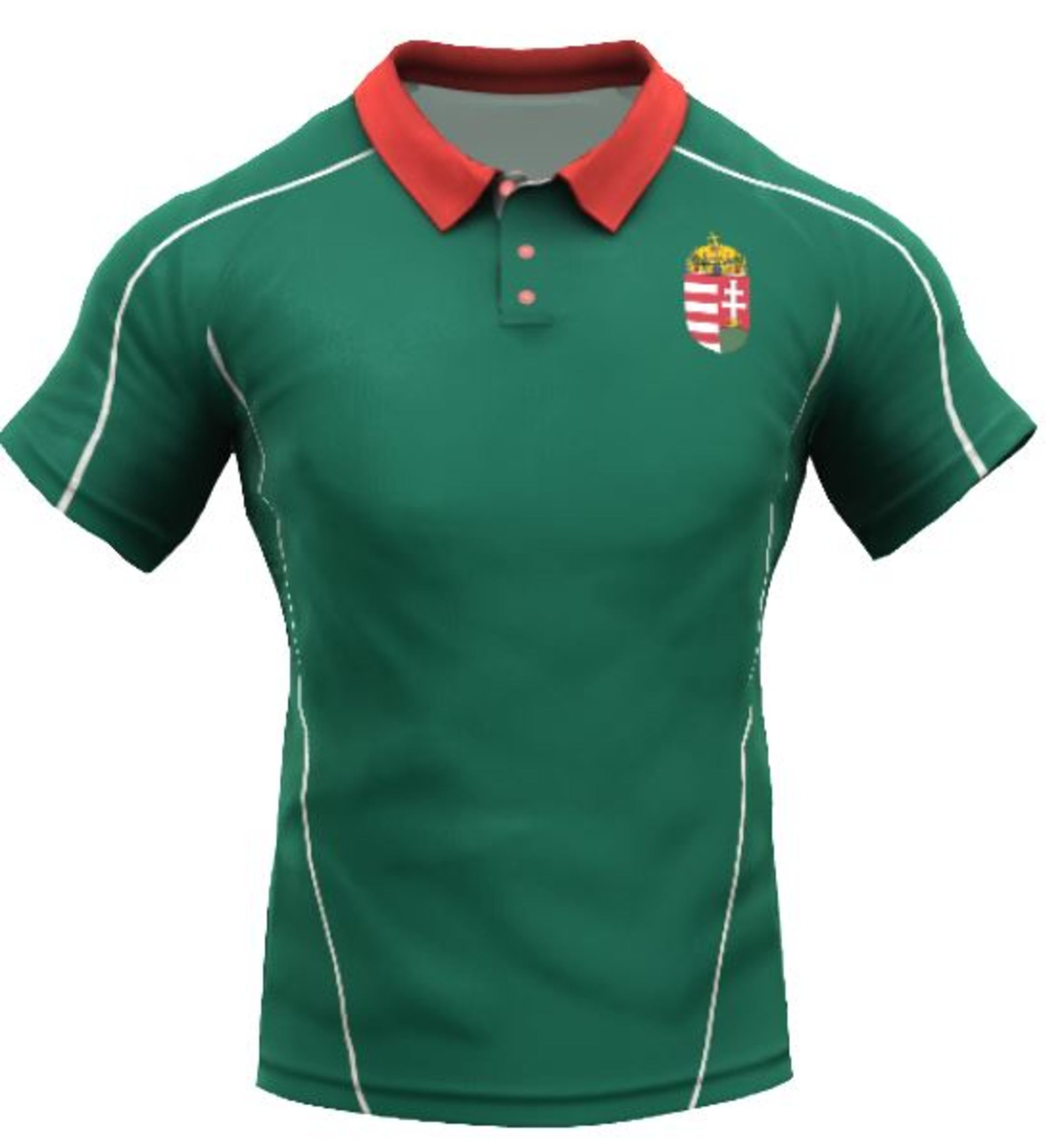 Shirt
| Position | First name | Last name | Mjesto rođenja | | Like | Dislike |
| --- | --- | --- | --- | --- | --- | --- |
The Horthy era's political elite placed a great emphasis on monarchial nostalgia. The country's governmental system remained kingdom, even though there was no king. Horthy held the title of 'Regent' and in politics he had a similar role to a king in a constitutional monarchy.[1]
For most of its early existence, Horty's regime was probably the most pure example of the ''conservative''Right that one could fin din inter-war Europe.[2] While definitely not a dictator, and certainly not one of Hitler's or Mussolini's ilk, Horthy was a conservative and very strongly authoritarian, and his regime was in effect a one-party system ruled by a single large, dominant party. There were opposition parties and politicins but Horthy and his ruling clique made sure that they had no chance of winning ever. [3]
Other characteristics of his regime were: fierce nationalism, anti-Semitism, anti-communism, a sense of community inspired by nostalgia for rural society. The immigration clergymen of noble origin, together with the active and reserve officers of the Hungarian army, formed the social foundation of Hungarian ''fascist'' movements that were more numerous and diverse than in any other state,. Their specificity were represented elite attitudes rather than civic interests.[4]
Horthy's main ideal was revision of the Treaty of Trianon in 1920. [5] With the creation of new national states after the First World War, the Hungarian part of the Habsburg Empire disbanded 2/3 of the pre-war territory and 60% of the population, albeit largely of the non-Hungarian population, although even about three million Hungarians remained in a minority position in other neighboring countries. Therefore, Hungarian nationalists come up with a "Trianon complex", [6]which will strive to return to the "lost territories". n the interwar propaganda Hungary was often depicted as Jesus Christ and Trianon as the cross. The Hungarian society was waiting for the resurrection.[7]
Hungary was even ready to get closer to the Soviet Union because of the potential alliance against Romania. But the political difference was huge between the conservative monarchy-like system of the Horthy era and bolshevism. From 1933 the German politics changed. Germany was not just the most important trade partner of Hungary but also a country that was interested in a new order in Eastern Europe.[8] The main reason he joined on Hitler's side is that he promised to give back lands like Transylvania, Felvidék (Southern Slovakia), Kárpátalja (Western bits of Ukraine) and most of these were done. [9]
Horty was as anti-Semitic as anybody, or most of the Hungarian upper class from which he came, and Hungary had its own anti-Jewish laws restricting the civil rights of Jewish Hungarians well before Hitler would institute his own infamous Nuremberg racial laws. [10] Horthy echoed a widespread national sentiment: that Jews enjoyed too much success in commerce, the professions, and industry – success that needed to be curtailed. Also, Since much of the leadership of the short-lived Hungarian Soviet Republic (1919) had been young Jewish intellectuals, and anger about the Communist revolution easily translated into anti-Semitic hostility.[11]
Two decades of continuous anti-Semitic propaganda was one of the main reasons why Hungarian officials of all ranks cooperated so readily with the Nazis in the Hungarian Holocaust. Althought, Horty was certainly not an "eliminationist" anti-Semite like the Nazis, and he had no intention to kill off every single Jew, but made no attempt to stop Nazis from deporting thousands of Jews in concentration camps after the occupation of Hungary in 1944. i dolaska na vlast ekstremno nacionalističke stranke Strelastih križeva (NYKP). [12]
Sources
Michael BURLEIGH, Treći Reich : nova povijest, Zaprešić, 2012.
Richard Griffiths, Fascism, Continuum 2005, 111
Grupa autora, Povijest: Prvi svjetski rat i poslijeratno doba (1914. - 1936.) , knjiga XVI., Zagreb 2008.
Raphael Patai, The Jews of Hungary, Wayne State University Press, 1996.
Márk Sima, The idea of Great Hungary in historical perspective EUROPEAN JOURNAL OF GEOPOLITICS, 5, 2017, pp. 99-128.
''How is Miklós Horthy viewed in Hungary today?'', https://www.quora.com/How-is-Mikl%C3%B3s-Horthy-viewed-in-Hungary-today